Are you happy with the number you see in your bank account?
Are you even making a profit?
After all, most businesses take at least a year to get out of the red and into the black, and plenty of companies never even take off altogether.
Every entrepreneur aspires to build a successful business – you know, one of those things where product sales continually flow out, revenue grows, and profits climb sky-high.
However, according to Forbes, 80% of businesses fail.
Myron Golden, a former budget and accounting officer, is a business coach who thinks he can provide you with the knowledge – from social media marketing to international development – that will take you to another level of financial success.
But is any of it true?
Let's find out.
DISCLAIMER:
This Myron Golden review has been thoroughly researched with information and testimonials that are available online to anyone in the public. Any conclusions drawn by myself are opinions.
Pros: What I Liked
Seems to have some results
Cons: What I Didn't Like
Expensive for the value given

Information can be found for cheaper elsewhere

Better coaching is available online
Myron Golden is a sales training course that promises to show you how to earn a 6-figure income by being a "closer".
In other words, taking sales calls for high-ticket coaching programs.
Honestly, it's not a bad premise…
If you're looking to trade in one job for another, with even less security.
Ok, all snark aside, sales isn't a bad industry. Salespeople are always in demand, and – if everything is aligned – you can earn a good to great income.
Unfortunately, that relies on everything actually working properly. And in 99/100 organizations, that's just not the case.
The biggest problem with being a "closer" is that – no matter how much money you make – you're entirely at someone else's mercy. If it's not your program or your business, then your income can always be taken away.
The second biggest problem is lead flow/quality. The average no-show rate for most coaching programs is 50-70%. That means if you get 8 calls on your calendar per day, 4-5 of them won't even show up. In other words, half your day (and half your potential income) is wasted.
The third problem is the actual commission rate. Now, this isn't actually a problem, except that most of these training programs tell you you can land a $1,000+ commission check every day.
The thing is, the average commission rate for an online coaching program is $500. So, to hit that $1,000 commission, you'd have to close at least two sales a day.
But if 4-5 of your calls no-show every day, that means you have to close 2 out of 3/4 calls. Giving you a 50-75% close rate. And frankly, if you're that good of a closer, you should have your own training program.
The final problem here is consistency. Sales is and always has been a cyclical industry. You'll have great months and terrible months. If you can stomach that, great.
But what if, instead, you could have a consistent stream of income with a reliable amount of cash coming in every single month?
What if you could build a passive income stream that's actually passive?
An income stream that doesn't require:
Being on the phone all day

Wasting hours of your life when people no-show

Trading your time for money

Financial stress during a bad month

Letting someone else control your fate
An income stream that brings in consistent revenues every single month (from a couple thousand dollars to well over $10,000)?
An income stream you could actually build in your spare time, and grow as large or as small as you want to, without having to spend hours a day chasing prospects and reciting the same sales pitch over and over again?
If that sounds like something you'd be interested in, check out Digital Real Estate.
However, if you'd still like to know more about Myron Golden, keep reading.
Who Is Myron Golden?
With over 27 years of business experience as an integrated marketing consultant, Myron Golden is in great demand as a business speaker and trainer in the fields of sales, marketing, business development, and financial literacy.
You have have heard of him from the internet sensation: "Funnel Hacking Live".
Best Selling Author
Myron Golden is also a best selling author, songwriter, black belt in martial arts, and record label business owner.
He is an integrated marketing consultant that claims to be able to help any business generate leads using technology and then enhance the leads offline conversion process of those business leads.
Integrated Marketing Consultant
Myron Golden has sales consultancy customers whose businesses are generating seven and eight figures in income thanks to the business optimization online strategies he taught them.
Early Life And Biography
Born the Tampa Bay area, Myron Golden contracted polio and wore a metal brace when he was a boy but overcame that and became a multimillionaire.
He also owned record label owner after retiring from the garbage industry.
Despite wearing a metal brace on his leg his entire life due to having contracted polio, Myron used the discipline he acquired from his parents to obtain a black belt in martial arts.
Financial and business ideas he has acquired and is now passing on have moved him from "garbage man" to "cash man," he says.
He still works from his United States agency today to honor his mother, Erma Nell Golden.
Also, Myron teaches at Howard University about his time as a deputy program officer.
Myron Golden's International Best Selling Book
"From The Trash Man To The Cash Man, How Anyone Can Get Rich Starting From Anywhere"
Myron Golden, best selling author, wrote the international best selling book From The Trash Man To The Cash Man (How Anyone Can Get Rich Starting From Anywhere) as a way to help those who wished to learn how to generate wealth.
The book's physical edition has already sold over 139,000 copies worldwide.
The entire life story of Myron Golden is intended to teach people how to apply fundamental personal financial principles to grow wealthy in business or achieve whatever degree of wealth creation the reader wants.
This is a useful book about personal finance. It is a straightforward approach to financial literacy.
Can anybody become wealthy beginning from anywhere? Well, his book may help in getting out of debt. If you want to know how to become a billionaire or a multimillionaire, this book may help.
The financial fundamental sections are both strong and straightforward. These wealth ideas may work for you if you implement them.
If you're looking for practical solutions to questions like, "How do I start and operate a profitable business?" or "How do I educate my children about money?", this is the book for you.
Online Strategies For Offline Market Domination
In the Online Strategies For Offline Market Domination book, you will get insights into the business brain of Myron Golden.
You will also learn the following from him:
Generate leads offline

Lead conversion process

Customer ascension

Customer retention through continuity

Offline market domination
Can I Make Money From Myron Golden Classes?
Sure, I guess.
But…
…there's a lot that comes along with hustling that many people struggle with.
Now, don't get the wrong idea…
…it's not impossible to make money by buying into Myron Golden's system, but if you're gonna put in the amount of grueling work to do this (which, trust us, isn't easy), you might as well bring in some REAL money while you're learning the ropes.
The program that helped skyrocket many online businesses to over $40,000+ per month is so simple that making money really does become second nature.
Is Myron Golden Legit?
Myron Golden is definitely legit.
It is entirely possible to build a profitable, successful digital marketing business… But there are better ways to build a business other than with digital marketing.
Our #1 pick proves this. Because, unlike Myron Golden, it actually provides real proof of real success from real people as recently as a few days ago.
Is Myron Golden A Scam?
So, is Myron Golden a scam?
Not technically – even if people online are saying otherwise.
You can make money with this program, but building a successful business is definitely not as easy as they make it sound.
Now, there's nothing wrong with front-loading the work and making the money later.
But if you're grinding it out for 3 months, and then your reward is being forced to grind it out for another 9 months before seeing any "real money," well…that's not a great deal, is it?
Reminds me of those God-forsaken MLMs many of us have experienced…all hype and no substance.
What if, instead, you could do that same 3 months of work (in your spare time), and your reward was a $500 to $2,000 payment that came in every single month?
And what if you actually didn't need to wait 3 months? What if you could get started today and have your first payment in a week?
And what if you could double it next week?
Well, that's the power of Digital Real Estate.
And you can legitimately do this from anywhere. It's a true lifestyle business.
Your laptop and an internet connection are all you need.
Some of the most successful students in this program run their entire 6-figure businesses from:
· A camper in the middle of the woods
· A beach chair laid out on gorgeous white sands
· A small villa in the Mediterranean
These people are able to travel around, living their lives first, and focusing on their income second.
Because even if they stop working for an extended period of time, the money keeps coming in – so adventure, memories, and experience are the top priority.
And they never have to worry about how to pay for the next trip, or consider asking for time off.
If this sounds more like the type of life you want to lead, just click here to find out more about Digital Real Estate.
Are There Any Alternatives To Myron Golden?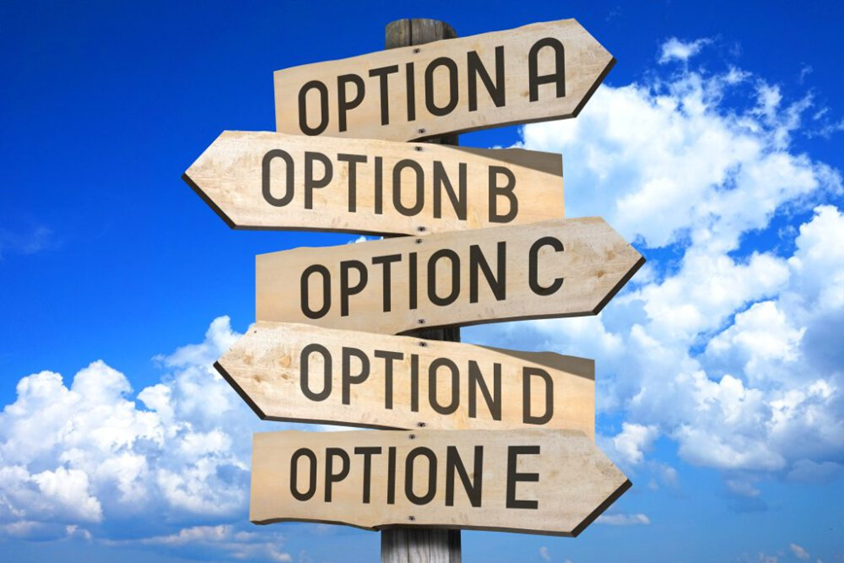 Yes, there are plenty of sales programs to choose from if you want to pursue this business model. Here are just a few:
Local Sales Hero

Sales Rabbit

Digital Sales Society

Guide To Starting A Direct Sales Company

Online Sales Pro
What Is My Top Recommendation For Making Money Online In 2023?
Our review team has spent months researching, reviewing, and vetting dozens of business models and thousands of programs.
While there may be no "perfect business", the research IS conclusive:
Digital Real Estate is the #1 online business model for entrepreneurs.
Whether you've never made a dollar online, or you've been in this space for a while but never really "made it," Digital Real Estate is probably your best bet.
Why?
Frankly, I don't think you can afford to make the wrong choice when it comes to your career in this day and age.
Have you seen inflation lately? You know, that thing where your money is worth less but your costs of living keep rising? You must find a way to overcome this strain on your financial life, and you can't rely on others to do it for you.
"Relying on others to do it for you"…where have I heard that before?
Oh yeah, Myron Golden's entire business model. Not good.
Whether you're a man sick of living an average life, or a single mom seeking a new stream of income in order to stop the cycle of barely getting by…it seems clear to me that Digital Real Estate is a great option to take control in today's economy.
Let's dig into the details:
1) It's Flexible:
Got an hour a day? You can do this. Ready to drop everything else and dive in full time? You can do this.
Yes, the more time you put in, the faster you see results. But even with a little time each day, you can move the needle in a Digital Real Estate business.
And because this system is so flexible, you don't have to constantly be working to make more money. It's called PASSIVE INCOME because if you stop working, the money doesn't.
Imagine taking 3 months off to just tour around Europe, rent a cabin in the woods to write a book, hike the Appalachian Trail, or live on the beach and surf all day.
This is only possible if you have an income stream that's not tied to your time.
2) You Own & Control EVERYTHING:
When it comes to paying Myron Golden for life advice, you don't own anything.
You don't own the sales platform, you don't own a brand, and you don't own the customers.
So…are you comfortable trusting him with your livelihood?
With Digital Real Estate, you own the assets, which means you have all the power and all the control.
3) Little To No Startup Costs:
It's possible to get into Digital Real Estate with zero dollars upfront. Because, using the strategies outlined in this program, you can get a client to pay you BEFORE spending a penny out of your own pocket…even before you do any work.
That said, I'm not going to lie to you and say you'll never have to put any work in. That's a red flag. You don't get anything for free in this life…however, you can absolutely put work in up front that frees up your time and lifestyle as you stack success.
That's the life-hack to sitting back and watching money roll in.
Even without getting paid in advance, you can have your first Digital Rental Property up, running, and generating profits for a much more efficient investment than Myron Golden – or even worse, taking out student loans.
4) No Wasted Time:
As mentioned above, spending tons of hours every day studying tips is a huge time commitment.
Plus, you constantly need to be hustling if you want to maintain your business.
You need to spend even more money if you want to scale up. With Myron Golden, you'll always have limits on your time and freedom.
With Digital Real Estate, a 100% online business, you never have to worry about that.
5) Easy To Duplicate:
Ok, here's the best part: once you have your first Digital Rental Property up and running, you can literally DOUBLE your income with a few clicks, a couple keystrokes, and a single phone call.
Remember: each Digital Rental Property is worth $500 to $2,000 a month in semi-passive income (over 95% profit). Every time you decide to create another one and increase your income, it gets easier.
How does it get easier?
Because you have more knowledge, more experience, more results, and more momentum.
If you wanted to double your income with Golden, you'd have to double your time investment OR your profit margins. And it doesn't take a rocket scientist to figure out that's a lot harder than a few clicks and a few minutes of your life.
6) Make Money Helping Real People:
This part is what makes it all worth it. Offline market domination is a decent way to make yourself money, but it doesn't improve anyone else's lives.
After all, there's always someone else selling tips. That might be fine in the short term, but in the long run you may feel like you're missing a purpose.
Don't even get me started on MLMs, where your friends and family become the product…I'm sure many of you reading have been through that sort of "bait and switch" nonsense before.
You know the type – they promise a living wage, then you're only on commission for a sketchy product.
With Digital Real Estate though, you're actually helping people by solving your clients' biggest problem:
Small, local businesses need more customers, and with Digital Real Estate, you are unleashing a flood of happy, paying customers for these businesses.
You make money by helping them make money.
Not some big, faceless corporation either…a small business owner who's using that money to put food on the table for their family, start a college fund for their kids, or take care of a sick parent.
Once you see how Digital Real Estate makes a real impact in the lives of real people, you'll see what I mean.
Now, the choice is yours. You could continue browsing, looking at opportunities like Myron Golden's advice which could one day make you money…
…you could continue researching, never making a decision…
OR, you could take a look inside, consider what you really want, and join a program that makes your dreams a reality.
At the same time, you're joining a community of over 2,000 successful students that are living life on their own terms thanks to Digital Real Estate.
A consistent, reliable, semi-passive stream of income that doesn't depend on you or your time to keep producing profits? It's as good as it sounds.
All while genuinely helping real people who are grateful and happy to pay for it.
If this sounds more like what you want out of life (or if you just want some nice side income), click here to learn more about Digital Real Estate.