Amazon FBA Masterclass – like most Amazon FBA gurus, Tom wants you to believe you can build and run a successful e-commerce business that's automated, profitable, and generates cash around the clock in less than 90 days…
With just a couple hundred dollars in inventory…
Sounds a little too good to be true, huh?
Amazon FBA Masterclass – like most Amazon FBA gurus, Tom wants you to believe you can build and run a successful e-commerce business that's automated, profitable, and generates cash around the clock in less than 90 days…
With just a couple hundred dollars in inventory…
Sounds a little too good to be true, huh?
Look, as far as most online businesses go, you could do a lot worse than Amazon FBA.
But does that mean it's the best solution for you?
That's what we'll find out in this FBA Masterclass review.
The biggest things you have to consider here are:
Inventory Management
Product Selection
Time to Profit
While you can make good money with Amazon FBA, it's not as easy or simple as most course creators make it sound. Let's break these 3 down real fast:
1) Inventory Management: If you're doing an FBA business, the promise is that you don't need to worry at all about inventory, because Amazon takes care of packing, shipping, customer service, etc.
However, you still need to get products to Amazon. And Amazon has very strict rules all sellers have to follow when preparing products for their warehouses.
This includes packaging, labeling, and registering products in their system. If you're preparing all products yourself, you'll spend a TON of time on this step (potentially 4-5 hours a day). So if you're looking for a passive, automated business that runs itself, this might not be the best fit.
Now, yes, you can hire an Amazon prep center to do all this for you, but that eats into your margins. And remember that Amazon takes around 30-40% in fees for using the FBA program, so your profits are pretty tight to begin with.
2) Product Selection: E-commerce is a cyclical business. "Hot" products are always going in and out of fashion, which means, as an Amazon seller, you constantly need to be on the lookout for the next big thing.
That means monitoring trends, searching for products that might be popular down the line, and constantly in a rat race to – essentially – predict the future.
Sure, you can play in the evergreen market (things people always need and buy), but how much profit margin are you really going to get on meal prep containers, rubber spatulas, and golf umbrellas? Especially when there are hundreds of thousands of other sellers all swimming in that same ocean.
And because you're constantly hunting for new hot products to sell, that takes up all the valuable time you could be using to travel, explore, read, surf, hike, or whatever else.
3) Time To Profit: Now, this isn't the slowest turnaround time, but if you think you can put a dollar into inventory today and come out with two tomorrow, you're sadly mistaken. From the time you first buy products to sell, you could be looking at anywhere from 4-12 weeks before you see a dollar come back.
And it could take twice as long before you break even.
Now, that's not terrible, but what if you could start building a different (non-Amazon) income stream today, and see your first profits tomorrow?
What if you could build a passive income stream that's actually passive?
An income stream that doesn't require:
Constantly looking for the next hot product
An income stream that brings in consistent revenues every single month (from a couple thousand dollars to well over $10,000)?
An income stream you could actually build in your spare time, and grow as large or as small as you want to, without having to spend hours a day packing, prepping, and researching?
If that sounds like something you'd be interested in, check out Digital Leasing.
This is nothing like Amazon FBA, and that's probably a good thing.
However, if you'd still like to know more about Tom Wang and Amazon FBA Masterclass, keep reading.
What Is An Amazon FBA Business?
Tom Wang has developed an Amazon FBA Masterclass that equips aspiring entrepreneurs with the knowledge and skills necessary to launch an Amazon FBA business. Given the highly competitive nature of this industry, a substantial investment of approximately $20,000 is typically required to establish a viable enterprise.
Success in this field hinges on a solid understanding of product selection and efficient sourcing strategies. Tom's course provides comprehensive guidance on these essential aspects, ensuring that participants have a solid foundation upon which to build their Amazon FBA business.
An Amazon FBA business allows you, as the seller, to select the products you want to sell, find a supplier, order the products, package them, and send them.
Everything is stored in one of Amazon's several Fulfillment Centers, and they handle the rest.
It's not the same as being an Amazon Affiliate.
While Amazon FBA has its advantages and disadvantages and numerous aspects to learn as a seller, the FBA business model is rather appealing, especially when discussed in great depth.
What Is The Amazon FBA Masterclass?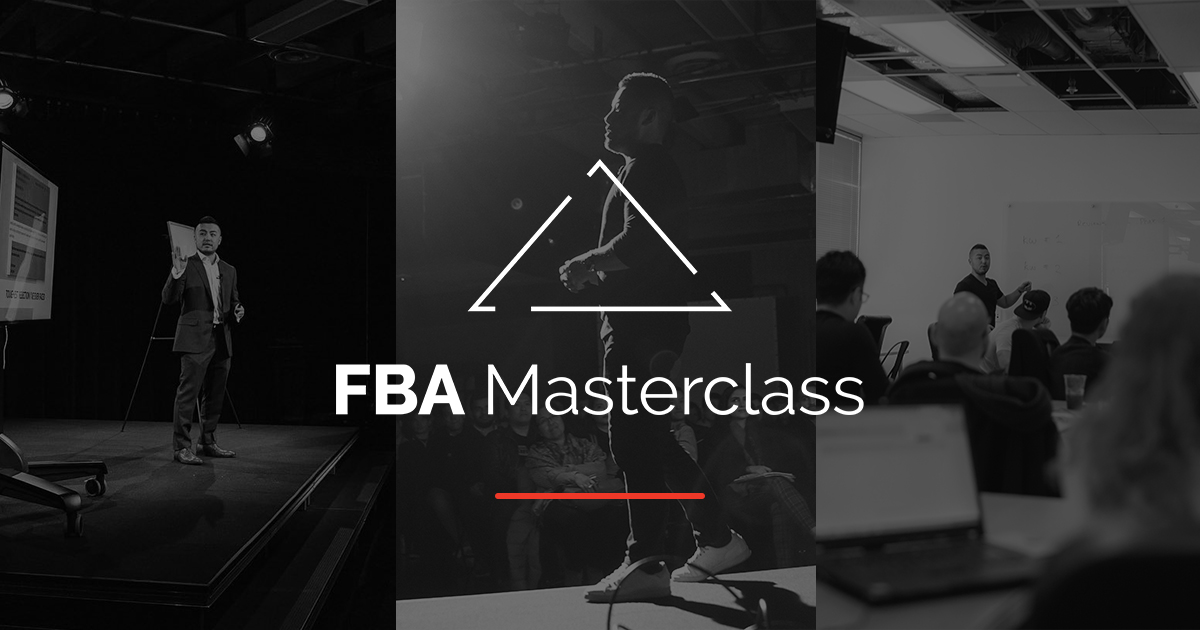 FBA Masterclass is a video training course by Tom Wang where he teaches how to make passive income full time or as a side hustle. As a successful amazon seller, he also offers free training and coaching calls to a growing community of students finding huge success with Amazon FBA.
If you would like to quit your day job and manage your Amazon business full-time, FBA Masterclass could get you there.
The course is taught by serial entrepreneur Tom Wang, who was able to quit his day job after launching his first Amazon product within a year.
It wasn't simple, though. Wang had seven failed startups before finding success with Amazon. Even so, he experienced numerous roadblocks along the way.
Wang writes: 
"I've been where you are. I know exactly how you feel. I felt the highs and the lows. I have the experience and expertise to help you navigate through the rough terrains and violent currents of entrepreneurship. Don't get me wrong. I do NOT know everything. I never will. But I am willing to fail in order to succeed. I am willing to give back to push forward."
Wang's FBA Masterclass is one of the most expensive courses on the market, but that isn't necessarily a negative thing.
You get what you pay for, and in this instance, you're paying for 320 modules that go far beyond the basics. In addition, you'll be getting advice from a seven-figure seller.
Who Is Tom Wang?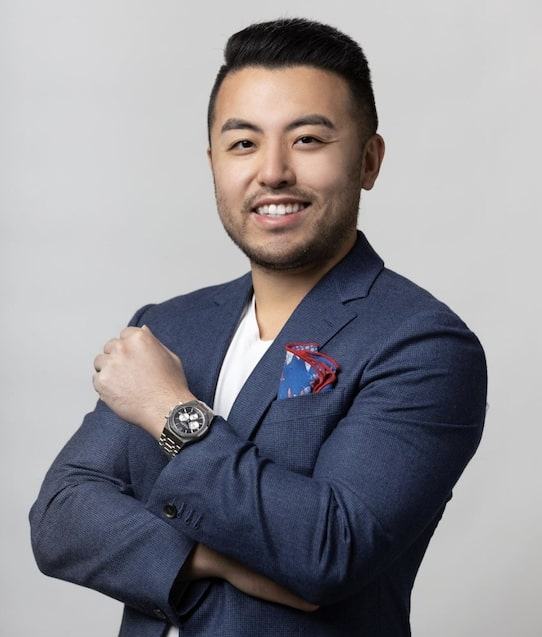 Tom Wang is a well-known Amazon seller.
He founded FBA Masterclass, an Amazon coaching company, to teach people how to make money selling a single product on Amazon.
Tom Wang grew up in China before moving to Canada in 2001.
Tom worked as an account manager at the Yellow Pages call center prior to selling on Amazon.
In 2017, Tom began selling his first product on Amazon. The first two products were a flop since he didn't know how to sell on Amazon properly.
His third Amazon try was a success. Tom claims to have sold over $5,000,000 in Amazon sales.
In 2019, Tom Wang launched the Amazon FBA Masterclass to teach people how to sell on Amazon using Tom's single product profit technique.
Tom claims that with his instruction, you can make millions in a matter of months.
If generating $20k – $40k per month selling on Amazon is very simple, why does Tom Wang sell the FBA Masterclass for so little?
Tom Wang may not be able to make a profit selling on Amazon. He's making a lot of money off of the FBA Masterclass.
What's Inside Tom Wang's Amazon FBA Masterclass?
Tom Wang's FBA Masterclass is named "The Single Product Profit System."
Yes, this FBA Masterclass teaches you how to sell one product at a time on Amazon by following three simple steps.
Step 1: Selecting The Right Product
According to FBA Masterclass, the best Amazon products to sell are:
Under $50, compact, lightweight, and available all year.
Those with little competition, with fewer than 100 reviews.
Products that have at least 3,000 searches per day.
Something that can be purchased for $1 or $2 per unit.
You will learn how to use an Amazon gold mining tool known as the Viral Launch to find the right product.
Viral Launch costs between $58 and $166 each month. Tom Wang receives a commission if you sign up for this service.
If you don't have time to complete step 1, you can pay the FBA Masterclass team to search for the right products for you.
Step 2: Rock Bottom Sourcing Process
This lesson will teach you how to find the best quality product at the lowest possible price.
Tom recommends contacting 30, 40, or even 60 different Chinese vendors to discover the best pricing for your chosen products.
You then bargain with a few providers to acquire the best deal.
Once you've decided on a Chinese supplier, you'll need to get an inspection company to come to the plant and inspect the product quality.
Tom claims that he never paid the supplier in advance. You should pay a 30% deposit at the start and the remaining 70% after the product has passed inspection.
This is a time-consuming procedure. I'm not sure how you're going to do this while enjoying time with your family at the beach.
Now that you know how to find the right products and how to get them at the lowest possible price, it's time to sell them on Amazon.
Wait! Isn't it necessary to first deliver the product to the Amazon warehouse in the United States?
Yes, indeed. You must pay the shipping costs to get the merchandise to Amazon before you may sell it.
Step 3: Rank And Bank System
You are responsible for listing the physical products for sale once it has been checked into the Amazon warehouse.
You'll learn how to create a listing with photographs, videos, copywriting, and keywords in the product description.
After the product goes live, you must collect reviews in order to improve its rating on Amazon.
FBA Masterclass offers both organic and paid traffic strategies for increasing product ranking.
Organic ranking is free, but results take a long time to appear.
Tom wants sponsored traffic to improve his rating. This will set you back plenty of money.
Paid traffic entails purchasing Facebook advertising under the "Free Product for Reviews" strategies.
So you go on Facebook and offer a free Amazon product in exchange for a review. They clicked on the advertisement, bought the product, and left a review. You confirm their order and send the reimbursement to them.
Amazon recently prohibited this marketing strategy.
I'm hoping FBA Masterclass will update this lesson.
If you use this illegal marketing method to enhance your rating, Amazon will suspend your seller account.
How Much Does Tom Wang's FBA Masterclass Cost?
The Amazon FBA Masterclass with Tom Wang will cost you $6,997.00.
The FBA Masterclass has 320 lessons divided into 13 parts, in addition to coaching calls and bonuses.
How much money do you need? Aside from the course fee, you will need a budget of $10K to $15K to launch your first Amazon product.
Purchasing the FBA masterclass if you don't have at least $20,000 to invest is a waste of money.
Attending Tom Wang's Amazon FBA Masterclass will not earn you $20K or $40K per month. You earn money by selling things on Amazon.
Pros
Tom Wang is a real person (not an actor).
He was a well-known Amazon seller. There is no doubt about his ability to teach about the FBA business.
Every part of the FBA business is covered in training.
You will learn everything there is to know about starting and managing an FBA business.
Tom Wang is continually striving to improve the learning experience for all of his program's participants. He cares about his students success.
Cons
The course is pricey.
Although Tom sometimes offers free training, the business strategy necessitates a significant investment in digital advertising and tools.
Be cautious when purchasing a nonrefundable digital course such as FAB Masterclass.
It does not allow you enough time to assess the training. You will wind up buying something that you will never use.
Amazon FBA is a highly competitive business with hefty start-up costs.
Making money online through Amazon is no longer a lucrative business. You are vying for little profits against millions of Chinese sellers.
Can You Make Money With Amazon FBA Masterclass?
Yes, you can make money with Amazon businesses. And you can definitely learn a thing or two from Tom Wang's experiences and apply them to have a profitable business.
But…
There's a lot that comes along with eCommerce that many people struggle with.
Now, don't get the wrong idea…
It's not impossible to make money with eCommerce, but if you're gonna put in the amount of grueling work to do this business (which, trust me, isn't easy), you might as well bring in some REAL money while you're learning the ropes.
Update
The Tom Wang FBA Masterclass is a great program if you're looking to establish your own brand on Amazon.
His training videos are fairly in depth and actually show you how he built his own amazon wealth.
If you're wondering if it's just another scam, it's not.
Tom Wang has his own youtube channel where he provides value for free. One could argue that it's a mini version of Wang's fba masterclass for free.
Is Amazon FBA Masterclass Legit Or A Scam?
So, is Amazon FBA Masterclass a scam? Not technically. You can make money with this program, but it's definitely not as easy as Tom Wang makes it sound.
There's a ton of work to be done upfront, no real guarantee of success, and – most importantly – you need to do a ton of volume to make any real money.
Now, there's nothing wrong with front-loading the work and making the money later.
But if you're grinding it out for 3 months and then your reward is 15% profit on a $12 product (which comes out to $1.80), it's not really worth it.
What if, instead, you could do that same 3 months of work (in your spare time), and your reward was a $500 to $2,000 payment that came in every single month (recurring revenue)?
And what if you actually didn't need to wait 3 months? What if you could get started today and have your first payment in a week?
And what if you could double it next week?
Well, that's the power of Digital Leasing. 
And, unlike with Amazon FBA, you can legitimately do this from anywhere. It's a true lifestyle business.
Your laptop and an internet connection is all you need.
Some of the most successful students in this program run their entire 6-figure businesses from:
A camper in the middle of the woods
A beach chair on the water in Mexico
A small villa in Greece
They're able to travel around, living their lives first, and focusing on their income second.
Because even if they stop working for an extended period of time, the money keeps coming in.
So adventure, memories, and experience are the top priority.
And they never have to worry about how to pay for the next trip, or consider asking for time off.
If this sounds more like the type of life you want to lead, just click here to find out more about Digital Leasing.
Are There Alternatives To Amazon FBA Masterclass?
Yes, there are plenty of other business models to choose from if you want to pursue this making money online.  Here are just a few:
What Is Our #1 Way To Make Money Online In 2023?
Our review team has spent months researching, reviewing, and vetting dozens of business models and thousands of programs.
While there may be no "perfect business", the research IS conclusive: Digital Leasing is the #1 online business model for those just starting out. Whether you've never made a dollar online, or you've been in this space for a while but never really "made it," Digital Leasing is for you. Why? 1) It's Flexible: got an hour a day? You can do this. Ready to drop everything else and dive in full time? You can do this. Yes, the more time you put in, the faster you see results. But even with a little time each day, you can move the needle in a Digital Leasing business. And because this system is so flexible, you don't have to constantly be working to make more money. It's called PASSIVE INCOME because if you stop working, the money doesn't. Imagine taking 3 months off to just tour around Europe, rent a cabin in the woods to write a book, hike the Appalachian Trail, or live on the beach and surf all day. This is only possible if you have an income stream that's not tied to your time.
2) You Own & Control EVERYTHING: With Amazon FBA, you don't really own anything. Yes, you technically own the products before you send them into an Amazon warehouse, but that's it. You don't own the sales platform, you don't own a brand, and you don't own the customers. Not to mention, Amazon can literally shut you down at any time if they believe you've violated their constantly changing terms of service. So you're building a business that could be completely taken away from you in the blink of an eye. With Digital Leasing, you own the assets, which means you have all the power and all the control.
3) Little To No Startup Costs: It's possible to get into Digital Leasing with zero dollars upfront. Because, using the strategies outlined in this program, you can get a client to pay you BEFORE spending a penny out of your own pocket…even before you do any work. Even without getting paid in advance, you can have your first Digital Rental Property up, running, and generating profits for less than $100.
4) No Inventory: As mentioned above, spending 4-5 hours a day prepping and packing products to send to Amazon is a huge time commitment. Plus, you constantly need to be buying new products if you want to maintain your business. You need to spend even more money if you want to scale up. With physical products, you'll always have limits on your time and freedom. With Digital Leasing, a 100% online business, you never have to worry about that.
5) Easy To Duplicate: Ok, here's the best part: once you have your first Digital Rental Property up and running, you can literally DOUBLE your income with a few clicks, a couple keystrokes, and a single phone call (and you don't actually need the phone call). Remember: each Digital Rental Property is worth $500 to $2,000 a month in semi-passive income (over 95% profit). Every time you decide to create another one and increase your income, it gets easier. Because you have more knowledge, more experience, more results, and more momentum. If you wanted to double your income with Amazon FBA, you'd have to double your inventory OR your profit margins. And, guaranteed that's a lot harder than a few clicks and a few minutes of your life.
6) Make Money Helping Real People: This part is what makes it all worth it. Amazon FBA is a decent way to make yourself money, but it doesn't improve anyone else's lives. After all, there's always someone else selling rubber spatulas and umbrellas. That might be fine in the short term, but in the long run you may feel like you're missing a purpose. With Digital Leasing though, you're actually helping people by solving your clients' biggest problem… Small, local businesses need more customers, and with Digital Leasing, you are unleashing a flood of happy, paying customers for these businesses. You make money by helping them make money. Not a big, faceless corporation either…a small business owner who's using that money to put food on the table for their family, start a college fund for their kids, or take care of a sick parent. Once you see how Digital Leasing makes a real impact in the lives of real people, you'll sleep like a baby with a big smile on your face.
Now, the choice is yours. You could continue browsing, looking at opportunities like Tom Wang FBA Master Class which could one day make you money. You could continue researching, never making a decision. OR, you could take a look inside, consider what you really want, and join a program that makes your dreams a reality. At the same time, joining a community of over 2,000 successful students that are living life on their own terms thanks to Digital Leasing. A consistent, reliable, semi-passive stream of income that doesn't depend on you or your time to keep producing profits. All while genuinely helping real people who are grateful and happy to pay for it. If this sounds more like what you want out of life (or if you just want some nice side income), click here to learn more about Digital Leasing.
Look, as far as most online businesses go, you could do a lot worse than Amazon FBA.